POST
Congratulations to all the iLCP Fellows featured in this National Geographic Article!
Congratulations to all the iLCP Fellows honored in the National Geographic 2021 in Review article: These are our best animal photos of 2021
The photos were curated by iLCP Board member and National Geographic's deputy director of photography Kathy Moran. Kathy stated: "Our photographers care so deeply about the stories they're telling that they're willing to go to extreme lengths to make photographs that no one has seen before and to share the natural world and all we need to be paying attention to."
She also reflects on wildlife photojournalism and the importance of covering the issues these creatures are facing, "how do we find a way forward for them—and for us? That aspect of storytelling really started to mean more to me … I really felt that the most amazing natural history image was meaningless if that animal was under threat from X, Y, and Z, and we didn't show it."
This is where conservation storytelling comes in and why organizations like iLCP are so critical in the wildlife photojournalism realm. Thanks to Kathy for all her efforts and to the Fellows featured in this piece: Brian Skerry, Carlton Ward Jr, David Doubilet & Jennifer Hayes, Kristi Odom, and three images by Thomas Peschak!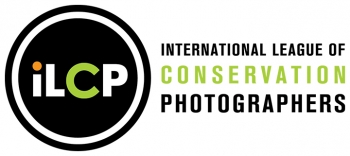 iLCP
Dec 6, 2021