POST
Jeff Foott Collection, now represented by iLCP Image Collection
The International League of Conservation Photographers is delighted to announce we now represent Jeff Foott's collection of images!
Jeff has worked for over 25 years, documenting nature and environment in both film and still pictures .Having worked in over 35 countries, he has produced over 40 films, shown in over 100 countries. His last film on Patagonia for the Living Edens Series was a finalist for an Emmy. His films for National Geographic, Discovery Channel, BBC have won numerous awards.
His pictures have appeared in National Geographic, Geo, Natures Best, Smithsonian, the Sierra Club calendars, Audubon calendars, and many others. As a marine biologist he worked extensively on Sea Otters and Manatee, resulting in several films and a book on each. Jeff is a past professional advisor to Outdoor Photographer Mag. His work is marketed by Minden pictures and NaturePicture Library.
View the images: https://ilcp.photoshelter.com/galleries/C0000cSE1AlCSPBw/Jeff-Foott-Collection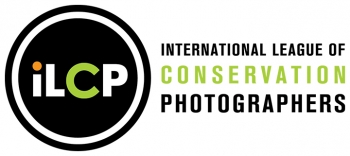 iLCP
Nov 3, 2021