POST
Wildscreen Festival 2022
iLCP was honored to once again be the official conservation partner for the Wildscreen Festival celebrating its 40th anniversary. As part of our partnership, iLCP created a virtual photography exhibition featuring the three finalists for the Panda Photo Story Award and the Emerging Talent. View the virtual exhibit here. iLCP was also the session sponsor for the panel Don't Look Away which included Emerging Leaguer Aishwarya Sridhar.
iLCP members presenting at the festival were: Clay Bolt, Doug Gimesy, Aishwarya Sridhar, Alex Wiles, Sandesh Kadur and Jahawi Bertolli. iLCP Affiliates and Friends gave our members Portfolio Reviews at the BBC headquarters and iLCP members gave portfolio reviews to university students through a Wildscreen program.
Emerging Leaguer Fernando Faciole won the Panda Photo Story Award for his story Historical Rescue of Caimans in the Pantanal. Senior Fellow Carlton Ward, Jr. and his team including Emerging Leaguer Katie Bryden and Grizzly Creek Films won two awards for their film Path of the Panther.
Artsteps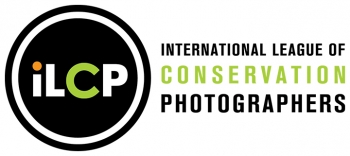 iLCP
Oct 19, 2022