POST
Women in Conservation - Brazil
In a world of physical, logistical and political challenges, female researchers in Brazil are taking the lead in fundamental fauna and land conservation projects in the most remote parts of the country.
The Women in Conservation Project focuses on the brave efforts and successes of these women in protecting Brazilian endangered species, from the top of the Amazon trees to the desert valleys of the Caatinga. Images and stories we gather will result in articles for National Geographic Brazil and other media outlets, a webseries for Toyota Foundation Brazil, a podcast and dedicated social media channels. Our project aims to inspire new generations of female researchers, students, park rangers, educators and so forth.
By show-casing the determination and passion of these female conservationists, we hope to contribute toward women's empowerment in Brazil and on a global scale, supporting a community of change-makers. Encouraging women leaders can help achieve greater gender equality, this being an important Sustainable Development Goal by the United Nations. Women have a unique perspective and ability to lead in solving many of the critical conservation and sustainability challenges of our time. In Brazil, a high proportion of frontline leaders in conservation and science are women. Therefore, our project may be one capable of motivating the involvement of and appreciation for female conservationists globally. The time has come to bring these hidden inspirational stories to light.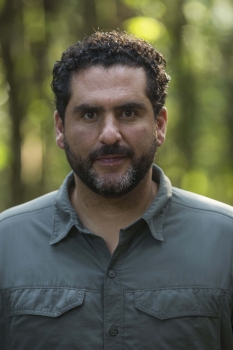 João Marcos Rosa
Jun 23, 2022