EVENT
Night on Earth
Art Wolfe
Every night, an often unseen buzz of activity takes place all around the globe. This gorgeous collection of photographs takes the reader on a magical journey from dusk to dawn.
To create his gorgeous new book NIGHT ON EARTH (Earth Aware; 11/16/2021), acclaimed photographer Art Wolfe traveled to every continent to explore and document the nighttime world of animals, humans, and nature.

From a blazing sunset over Antarctic ice to Tokyo's nighttime street racers to coffee with Brazilian cowboys as the dawn breaks, this book is an unparalleled feast for the eyes, and a never-before-collected glimpse into a world that comes to life as most of us are sleeping.


Highlights include:

• Africa: Hustle and bustle in Morocco's nighttime markets
• Asia: Balinese fire dancers
• The Americas: Bison in an icy sunrise
• Europe: Volcanic eruptions in Iceland
• Antarctica: Colonies of penguins awaking to the dawn
• Oceania: Star trails over the Australian Outback


The book also contains a foreword from Ruskin Hartley, Executive Director of the International Dark-Sky Association, and an introduction by David Owen, award-winning author and staff writer for The New Yorker.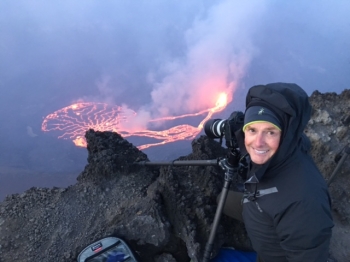 Art Wolfe
Nov 16, 2021